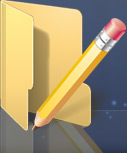 About Us
WD & BM Park Home Estates. Est 1980.
About Our Website

WD & BM Park Homes have over 30 years experience in the park home industry. Operating 4 park home estates, 2 in somerset and 2 in Wiltshire.
We are catering for the retired and semi-retired. We tell all our residents, if they have a problem, we are only a telephone call away. We also accept small pets within the park home estates.
Our objective
Our aim is to achieve a good working relationship with all our residents and to maintain happy, clean easy living park home estates. We are on a first name basis with most of our residents which helps with the running and involvement of the parks to maintain the high standards that we set.